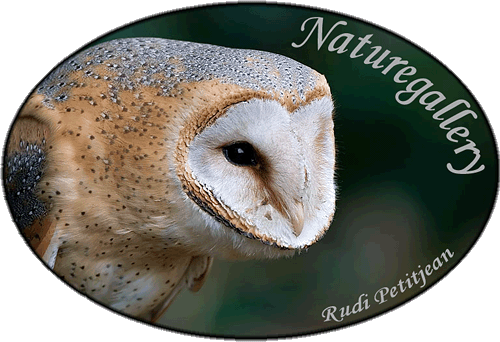 Biography:
Born in St. Truiden, Belgium in 1960, my passion for the different aspects of nature started when I was young. At fourteen years old, I initially developed an interest in nature photography.
My first picture was taken with a Pentax camera, replaced by a Minolta and a Canon.

Later on, I switched from analog to digital photography, using a Fuji FinePix S602 and a Canon 10D.

Now, I use a Canon 1D Mark II N.
In recent years, I specialized in macro and bird photography.
The bird pictures show you my first love for nature and the macro records will take you to the smallest details of nature's beauty.
In my free time, you can find me in the woods, covered in silence, enjoying the upcoming sun and the awakening of nature.

A lot of "undiscovered" places hold no secrets for me anymore.

Absorbed in my subjects, coupled with good preparation and a lot of patience, I take pictures of birds, plants, animals and insects in their natural surroundings.
I hope my pictures, which are found in nature magazines, expositions and folders, will influence people to be aware of the beautiful wildlife found on the doorstep of an urbanized Belgium and show the importance of conservation and the need to preserve our natural heritage.
Through photography, I can share my love for nature and convey its beauty to our children and their next generation ...

Copyright © Rudi Petitjean